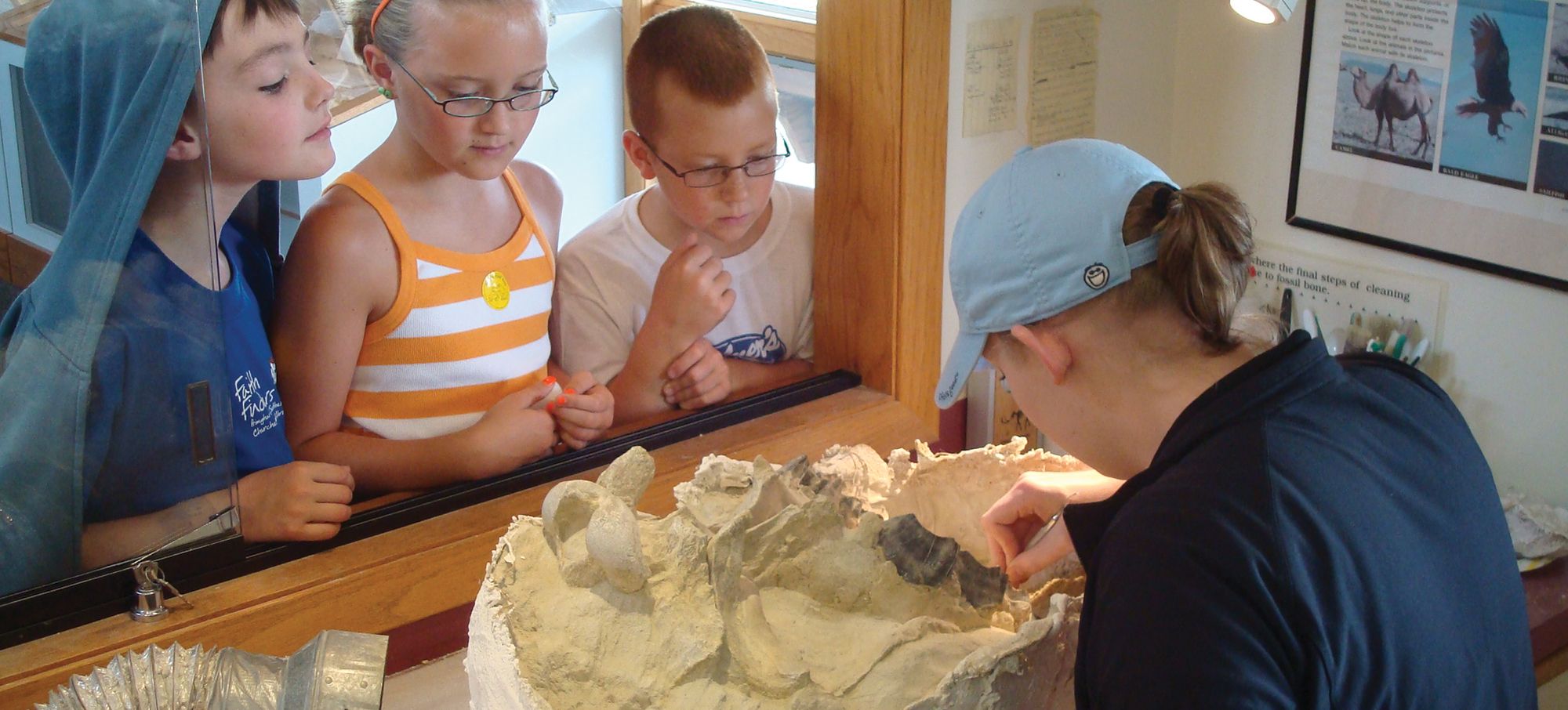 Visit
Hello, and welcome to Ashfall Fossil Beds. Please note, we've recently made some changes to our facility for the safety of visitors, staff and researchers. In addition to increased cleaning measures, certain exhibits within the park are closed or operating under adjusted procedures. Additional details on park amenities and rule changes are listed below. 
Ashfall Fossil Beds is an active research and dig site. Collecting fossils or other specimens on the park grounds is strictly prohibited. 
Public Hours:
UNSM Ashfall Fossil Beds are Closed for the Season
Location
Ashfall Fossil Beds is located 2 miles west and 6 miles north of Royal, Nebraska. See on Google Maps.
ACCESSIBILITY
Facilities are wheelchair accessible.