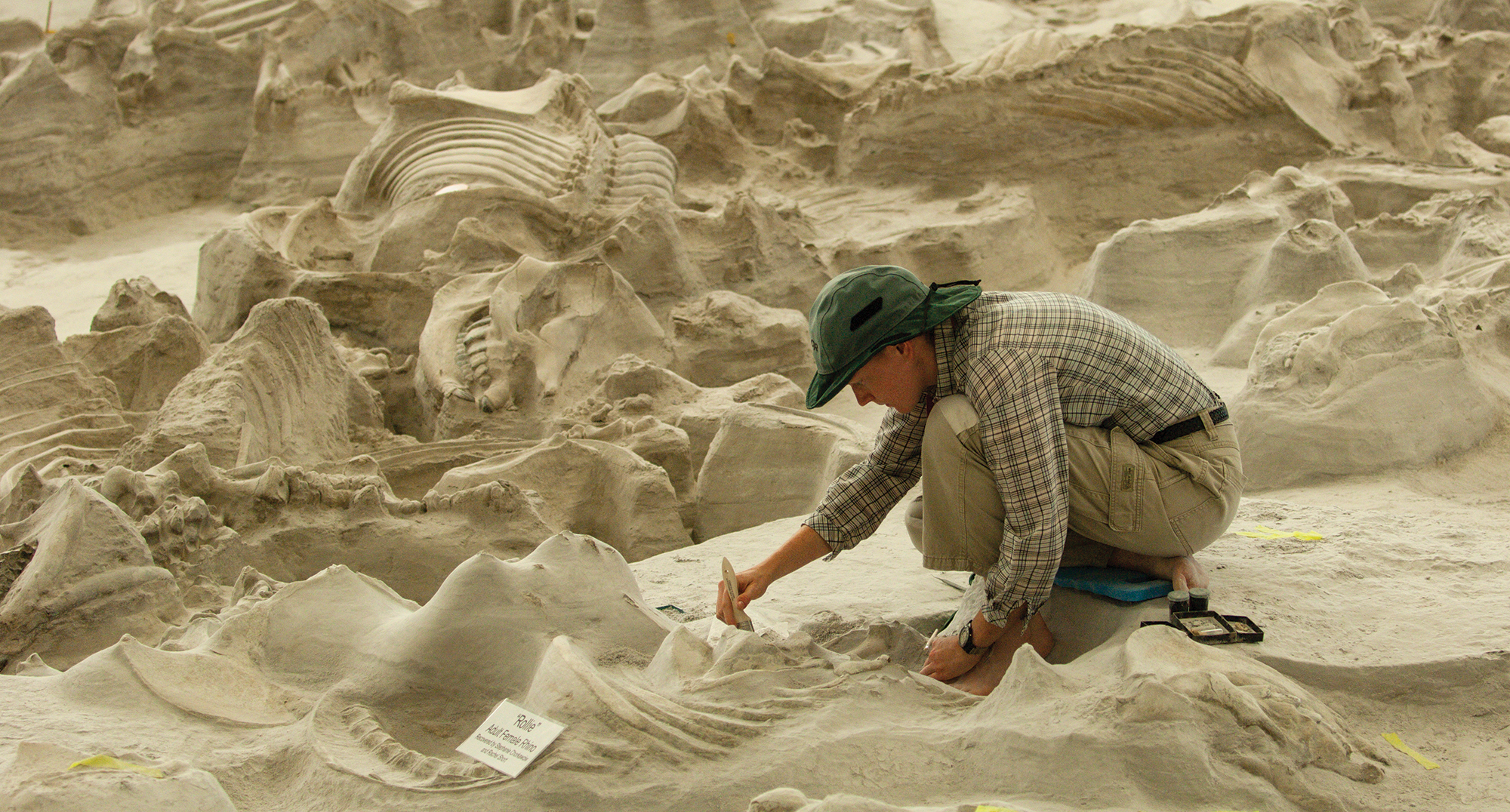 About Ashfall
Overview
Your first stop should be the interpretive displays and the fossil preparation laboratory. You are invited to ask the paleontologists about their work. Educational programs are presented on a regular basis. From the Visitor Center, it is but a short stroll to the Hubbard Rhino Barn, where new discoveries continue to be unearthed.
Ashfall is situated on 360 acres of rugged rangeland in the scenic Verdigre Creek valley. Nature trails were developed to help interpret the geology as well as the flora and fauna of the area. Picnicking is permitted on the park, and campers can use nearby Grove Lake Wildlife Management Area near Royal.
Collecting fossils or other specimens on the park grounds is strictly prohibited. (If every visitor took a "souvenir," one of Nebraska's natural historic treasures would be gone forever.) Preservation of Ashfall now and for future generations is made possible by the generosity of the Nebraska Game and Parks Foundation, which purchased the land in 1986, and the Burlington Northern Foundation, which supplied a grant for construction of facilities.
Paleontologists and interpretive staff at the site are provided by the University of Nebraska State Museum.
Virtual Field Trip of Ashfall Fossil Beds
For those interested in participating in a Live virtual field trip with an expert, we have FREE program available Tuesday, June 23. Pre-registration is required. 
Found in the Zone: Ashfall Fossil Beds
All ages, 30 minutes
Tuesday, June 23
REGISTER HERE:  10:00 am, 12:00 pm, 2:00 pm CST
Dead Zone, Skeleton Zone, Recovery Zone....volcanic ash, waterhole sand, fluvial sand. It's all a day in the life of the geology of Ashfall Fossil Beds, one of nature's most unique fossil discovery zones. Explore these discoveries with an educator and an expert. 
---
Hubbard Rhino Barn

Visitor Center