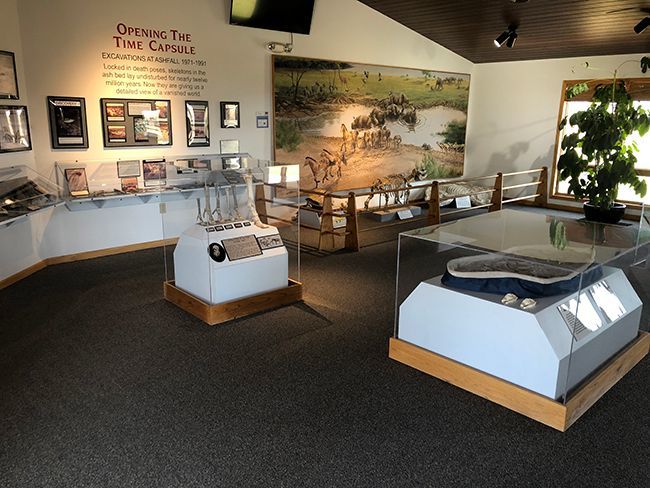 Visit
Visitor Center
In our air-conditioned Visitor Center, guests can learn more about the history of the park as well as the field of paleontology. Museum displays elaborate on how a supervolcanic eruption on the west coast turned this ancient watering hole into a prairie fossil bed. Guests of all ages can step into the role of researcher with our hands-on displays to learn about the information fossils reveal to those who understand the clues. What role does geology play in fossil excavation? Find out in our Visitor Center. 
Visit with researchers and student interns as they work on fossils in the Visible Prep Lab within our Visitor Center. 
Don't forget to stop by our Gift Shop. We've got a variety of books and souvenirs to help you commemorate your visit or continue enjoying science and natural history even after you've left the park.