News & Events
Rockin' Rhino Bash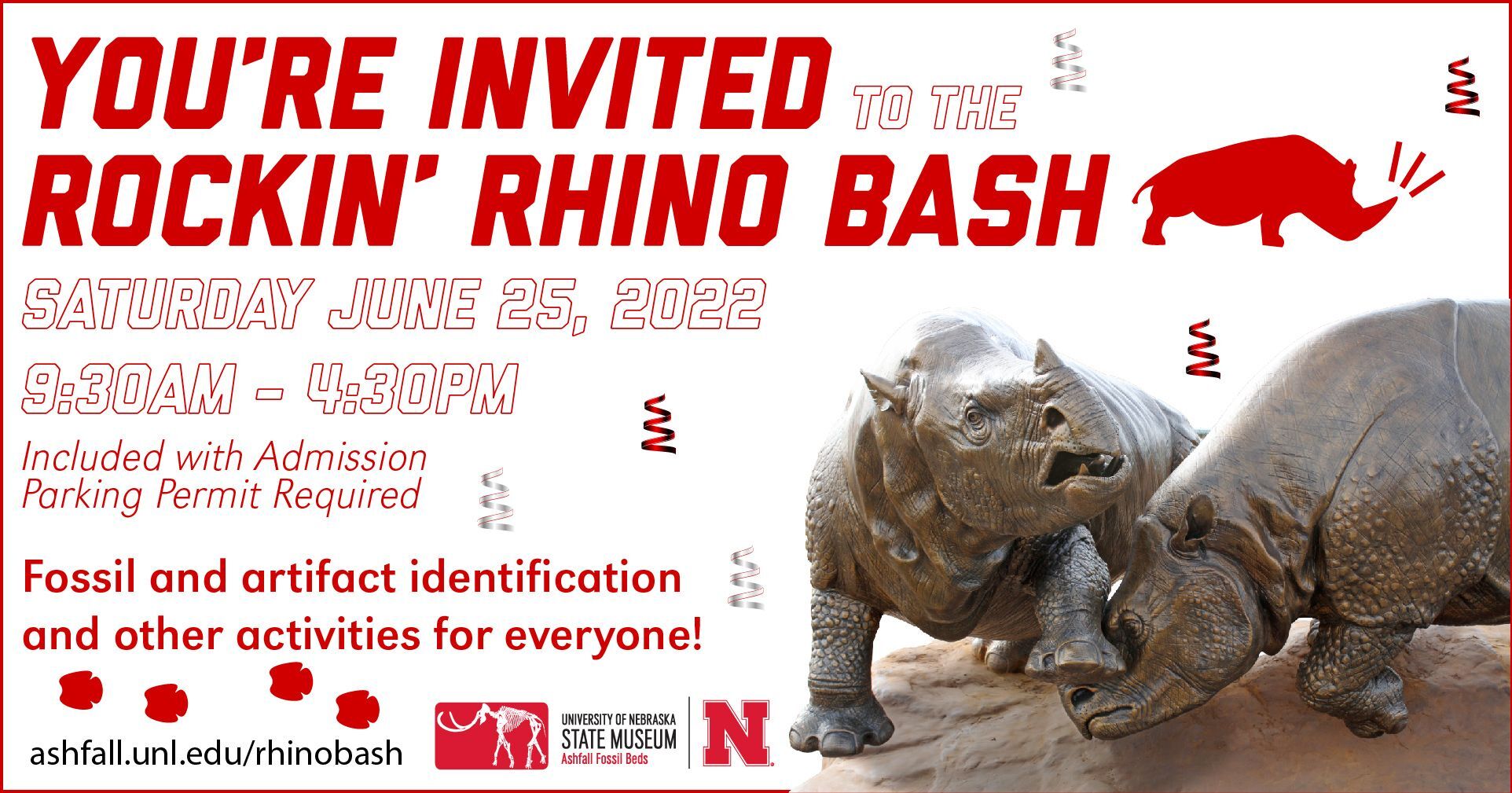 Help us celebrate our 31st Anniversary!
Saturday, June 25, 2022 - 9:30am-4:30pm
Included with admission; members get in free; state park permit required.
Bring your fossils and/or artifacts and let our experts help identify them for you. 
Join our paleontologists to make your own plaster rhino teeth. 
Explore evolution with an interactive elephant evolution game.
Play the Extinction Game! Design your own Paleozoic creature, then spin the "Wheel of Death" and see if it will survive extinction. 
Explore nature with our new watchable wildlife signs posted along our walking trails. 
Change up your look with fun temporary tattoos. 
Don't forget a sweet treat -- new Archie Bars (chocolate bars featuring our museum mascot, Archie the mammoth) are available for purchase in our gift shop starting at this event. Available in milk chocolate, dark chocolate, and fossil crunch. Bars made by Lincoln, Nebraska chocolatier Lulubee Artisanal Chocolates. 
---